AI-based Classification of Landcover Types & Residential Landscape Area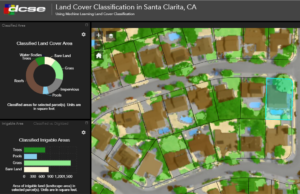 Development of outdoor water budgets would require measuring and classification of land cover areas. Measuring irrigable landscape areas in urban areas is integral to developing and managing accurate outdoor water demand estimates.
The Remote Sensing Team at DCSE has developed an artificial intelligence-based land cover classification methodology to map and measure different land cover types at the parcel level. This process can be conducted for large service areas efficiently and repeatedly using historic aerial imagery. The results of this classification method provide calculations of irrigable areas that can be used to analyze water allocation for individual parcels or at the agency level.
Our method has been developed to classify land cover area using AI (machine learning) and high-resolution aerial imagery to assess urban water use at parcel-level.

It detects landscape features such as; Trees, Turf grass, Artificial turfs, Pools, Dry lawns, Roofs and sidewalk (with accuracy + 95%)
It can be repeated for several years
It can be conducted over large service areas – for example, all of Southern California
Benefits of this method:
Parcel-level classification results across an entire agency
Track land cover change over time
Compare classification results to DWR classification
The results help water agencies to estimate efficient outdoor irrigation
Provides pixel-based classification to verify landscape areas at the parcel level that agencies can visualize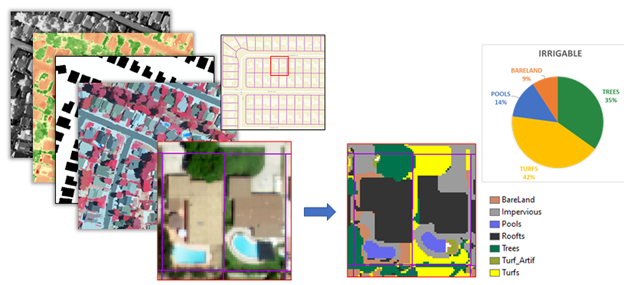 REQUEST A DEMO OR MORE INFORMATION
 Reach out to us to learn more about this for your agency.
DCSE Inc.
23461 S. Pointe Drive
Suite 300
Laguna Hills, CA 92653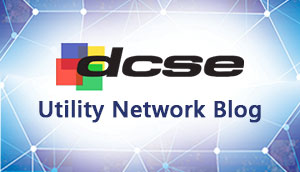 © 2023 DCSE Inc. All Rights Reserved