Water Resources Solutions
Solutions for the protection, enhancement, storage and distribution of water.
Water resources engineering has been tasked to ensure that citizens are provided with a continuous supply of clean, water for drinking, living, and recreational purposes while also avoiding damage from excess and contaminated water. DCSE provides smart solutions to make this a reality. We have a long and proven track record of using helping to solve tough problems in the wet utilities industry.
Data Management System Development
Data management is the foundational step to building smart management systems. DCSE has a longstanding track record in the development of data management systems for water-based resources, enabling facilities to integrate all types of water-related data and putting it to work for guiding better analysis, planning and decision-making.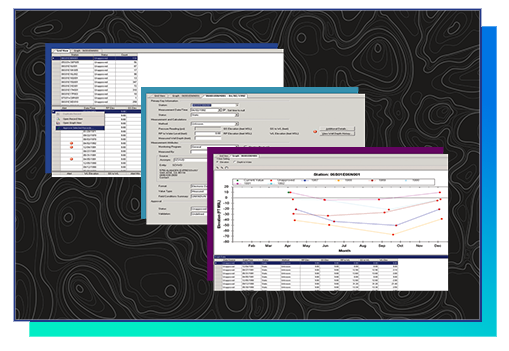 To help water management facilities keep water available and sustainable, DCSE offers supply reliability services that aid in the planning and development of a diversified water resource portfolio. We have developed models that assess the overall reliability of your system in light of supply limitations, demand increase, or capacity limitations.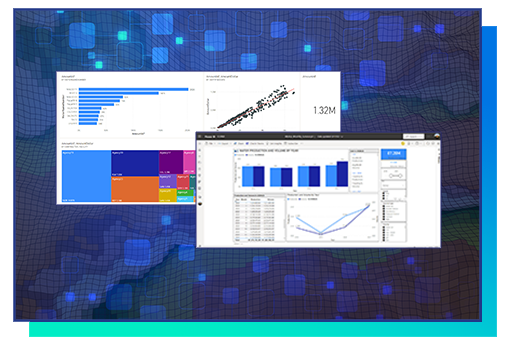 Demographic analysis – methods used to measure the dimensions and dynamics of a population – is the basis for many functions, including the planning and management of water systems. By analyzing population dynamics (such as changes in population size, growth rates and composition) of a given area, DCSE is able to forecast the demand, require supply, and wastewater requirements of an area.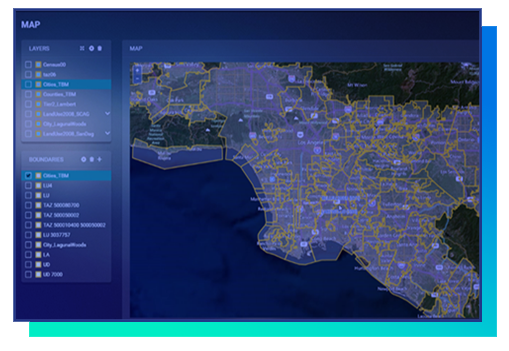 Water availability is dependent on many factors, which include a host of societal and technical influences – as well as the natural processes that drive the water cycle. DCSE's longstanding experience and track record in the industry means that we are more than qualified to help water facilities ensure the most optimum and efficient use of water with the use of our water budgeting guidelines.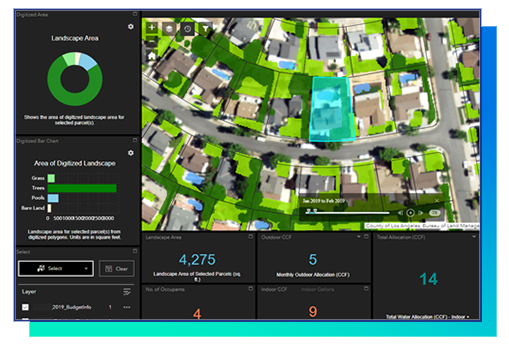 Evapotranspiration (ET) Analysis
Evapotranspiration (ET) analysis the process by which water is transferred from the land to the atmosphere by evaporation from the soil and other surfaces, as well as by transpiration from plants. DCSE has developed tools that can assess ET and the resulting consumptive use of vegetated areas in both residential and agricultural land. Using this expertise, one can assess and optimize the irrigation practices to conserve water.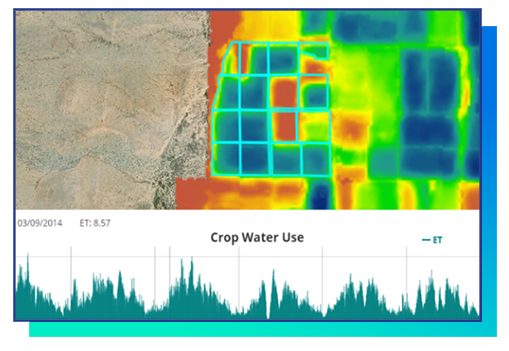 Whether planning for new or existing municipal projects, we understand the dilemmas that come with staying on top of customer water demand and utility revenues. Forecasting water demand is fast becoming one of the most important ways of hedging against these uncertainties. To help assess and manage these risks, we've perfected water demand planning guides to help reduce these complexities and increase the visibility of future demand and revenues. DCSE has developed tools for forecasting water demand and sewer flows based on demographics, land use, or through a combination of the two.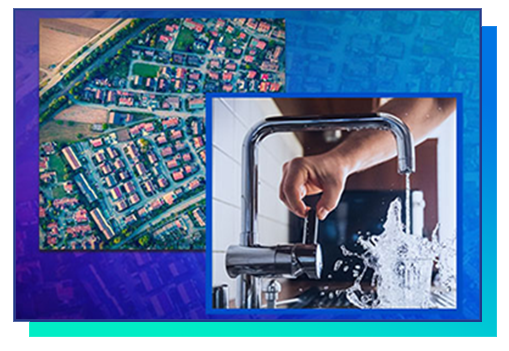 For years DCSE has offered leading-edge simulation solutions for water quality analysis and hydraulic modeling. Using detailed and comprehensive data, we then employ these models for planning infrastructure improvements, developing operational maintenance strategies and proactively managing systems.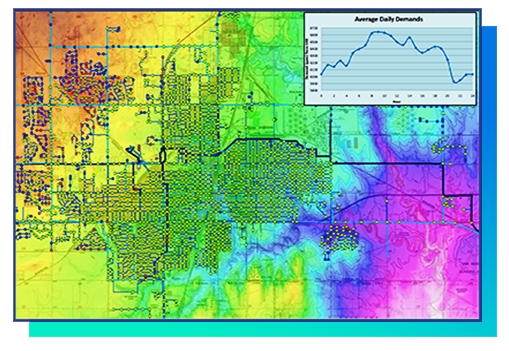 GIS-Enabled System Development
Implement and leverage state-of-the-art GIS mapping services and applications for the storing, management and visual display of data essential in any aspect of water resources management. Our services range from implementation of the ESRI ™ products as well as development of open source solutions. Our focus is to building sustaining solutions that make sense for our clients considering their resource availability.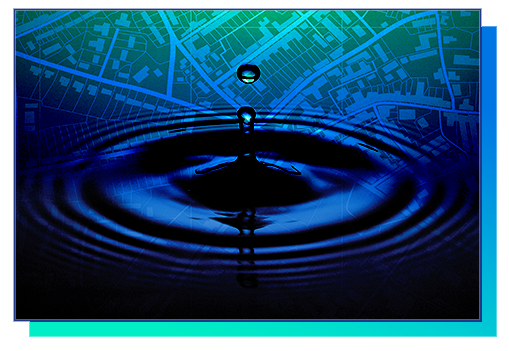 © 2023 DCSE Inc. All Rights Reserved