Integrated Resources Planning Distribution Model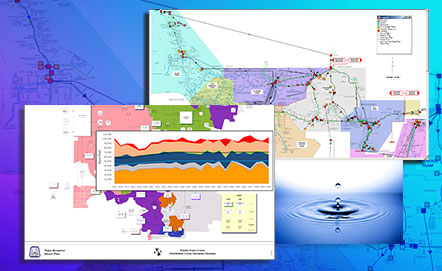 OVERVIEW–DCSE's Integrated Resource Planning Distribution System Model is an ideal planning and management tool to assess the reliability of a water system to meet future demand – in light of changes in available water supply and capacity limitation.
Major water agencies have used IRPDSM  improve operational policies, to size future facilities, and to analyze alternatives in its Integrated Resource Plan (IRP), to name a few.
This model is a comprehensive resource and supply distribution system model which simulates and optimizes deliveries and storage of imported water through the water distribution system. IRPDSM accounts for regionally coordinated local water supplies and storage of imported water in local groundwater basins, and the hydraulic and storage constraints that limit the movement of water through the distribution system.
REQUEST A DEMO OR MORE INFORMATION
 Reach out to us to learn more about this for your agency.
© 2023 DCSE Inc. All Rights Reserved