Utility Network
Deploy & Transition to  the Utility Network with Ease & Efficiency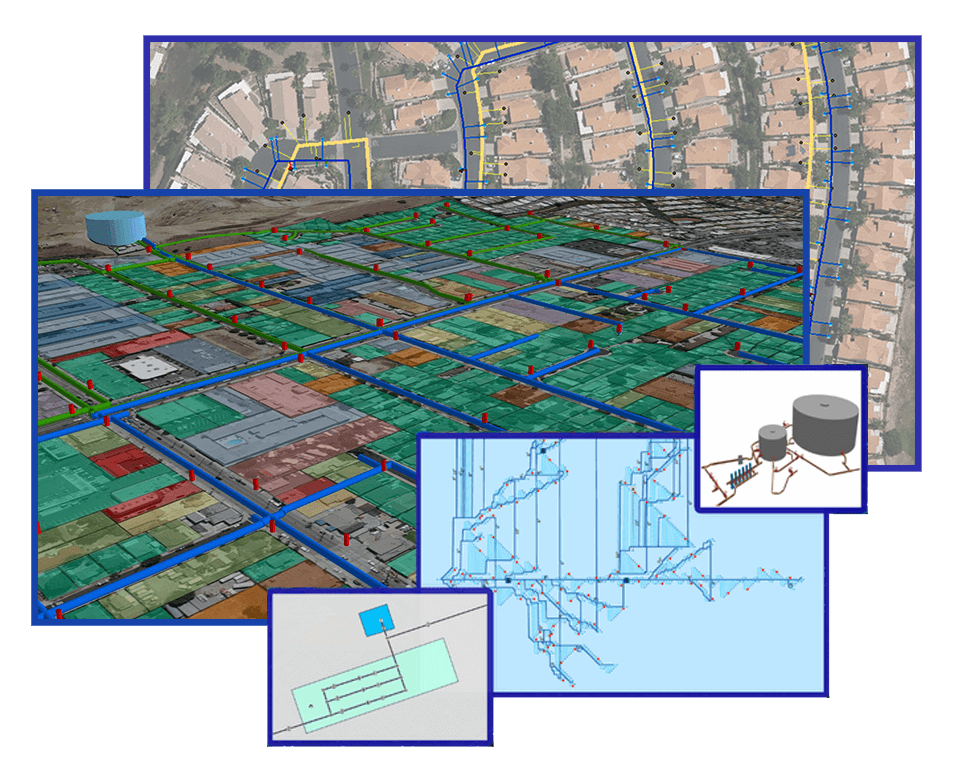 What is Utility Network?
A Utility Network is the main component users work with when managing utility and telecom networks in ArcGIS, providing a comprehensive framework of functionality for the modeling of utility systems such as electric, gas, water, storm water, wastewater, and telecommunications. Currently, most utilities are using the Geometric Network in the ArcGIS Desktop/ArcMap Environment.

Why do you need to migrate?
The current ArcGIS Desktop – ArcMap component is set to retire in about five years, and at that time, the geometric network will also not be available. Esri has already stopped releasing newer versions of ArcMap since 10.8.2.  
All new functionality focus is on the Utility Network and ArcGIS Pro. A lighter network called Trace Network is available, but it is not adequate to support the complexities of a sewer or water network. Many agencies will need to migrate to the Utility Network in ArcGIS Pro, which Esri ArcGIS supports for the next 10+ years.
What else does Utility Network offer?
The most recent Utility Network model from Esri empowers GIS to serve as an asset management system. Utility Network offers agencies industry-focused configurations, an integrated network that is scalable for the organization, superior data quality control, and the only model supported for water agencies in the upcoming years.
Work with a high-performing model that is scalable to large utilities – a utility network is designed for quick information delivery with large datasets.
Model how components of your system are connected- you can define connectivity rules and attribute rules that model how your facilities actually connect.
All utility features, major and minor, can be represented in a data model and contained in device assemblies as necessary.
Utility Network includes support for advance tracing capabilities which can be used to identify contributing areas in sewer and turning valves to isolate an area in water.
Utility Network supports "Containers" which is used to represent dense areas without cluttering maps.
Utility Network supports "Associations" including non-spatial tabular data support. It is exciting to see associated tabular data in the trace results being picked up from the related spatial features.
Utility Network supports Network diagrams / schematics – visualize the network in a format representative of zones, sub areas.
Utility Network supports 3D viewing of the network using elevation.
A key benefit our clients have realized through this process is enhanced data quality resulting from the implementation of topology and attribute rules in Utility Network. 3D also contributes to the data quality as connectivity can be visualized easily in this format.
How DCSE can help with Utility Network?

DCSE is a Silver Partner with Esri  with ArcGIS system-ready specialty and a leading developer of GIS solutions using the ArcGIS platform since the founding of the company.
DCSE was also awarded ESRI's Foundation Partner of the Year in 2006. We also have several products listed on the ArcGIS Marketplace.
DCSE also has Utility Network Certification from Esri, recognized for it's knowledge and expertise in the Utilities market for delivering solutions and services for ArcGIS Utility Network management extension.
Our team consists of Ph.Ds, licensed engineers, GIS professionals and commercial drone pilots.
We have assisted several clients in migrating their data to Utility Network format for water and wastewater systems.
Utility Network is here to elevate your data quality and data accessibility, and DCSE is here to assist you every step of the way. Contact us with questions or for a demo by clicking through the link below.
REQUEST A DEMO OR MORE INFORMATION
 Reach out to us to learn more about this for your agency.
DCSE Inc.
23461 S. Pointe Drive
Suite 300
Laguna Hills, CA 92653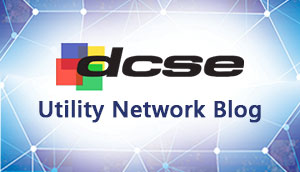 © 2023 DCSE Inc. All Rights Reserved